Are Google Map Results Changing?
While doing a recent localized search, I noticed an anomaly in the map results interspersed within the regular search results. Now, we've all seen the "map packs" – subsets of around seven mini results sans-description with a location, phone number and map pin labeled by a letter that corresponds to the map in the side column.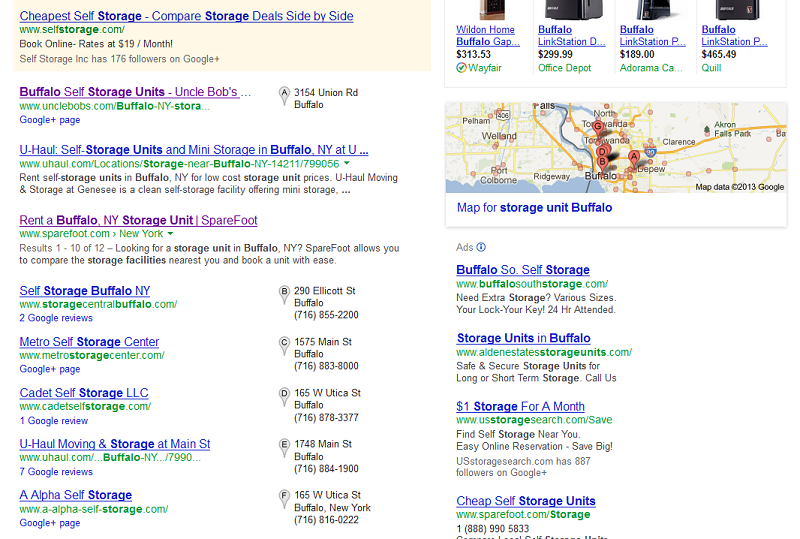 On this search, however, I saw a result separated. It was the "A" result in the first position without a description. Then two organic listings before eventually reaching the rest of the map pack results.
This is quite an interesting departure. Typically, the unclebobs.com result is first. However, that position customarily comes with a description and even additional site links. While the result is still the first position, it's simply a stripped down map location.
With the smaller space, shoved right between the ads – is this going to hurt the first position's status? Are eyes destined to simply gloss it over with the shorter screen real estate?
This is likely another UI test from Google. Interestingly, most of these tests Google performs are designed to determine if the result in the top-spot is relevant enough to warrant the top spot. The idea is that if if continues to garner the same amount of clicks it deserves to be there. If not, well, the algorithm perhaps it should be pushed lower.
But without a description, how would a searcher know?