Search Engine Watch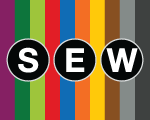 For over 15 years, Search Engine Watch has been a leading authority for news on the search engine products and companies and a hotspot of tips and information about search marketing.  I generally write under Analytics and Technology columns.
» Thom Craver on Search Engine Watch
» RSS Feed
SEMRush Blog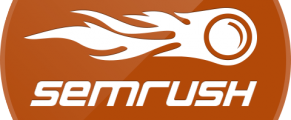 SEMRush is an SEO tool set that helps search marketing practitioners research and track keywords. Their blog is comprised of employee posts and articles from various professionals in the SEO industry. From 2013-14, I was a featured guest blogger discussing the finer aspects of technical SEO.
» Thom Craver on SEMRush Blog
» RSS Feed
ComputerLink Magazine
Since early 2010, I am the author behind the monthly feature Gizmos and Gadgets in regional ComputerLink Magazine. Covering the Buffalo and Rochester metros, I review and comment on cool gadgets from cameras to smart phones and various tech toys in my monthly column.  You can pick up ComputerLink at many area Wegmans stores and in its own, branded newspaper boxes randomly around the area.  Or, stop by the online edition at TechNY.com.
Thom's Personal Blog
You can find my personal thoughts on a variety of topics on my blog right here on this site.  I write about search engines and search marketing, traditional marketing, a gadget or two if it catches my eye and my endeavors for making my house the envy of the neighborhood on Halloween.
Other Ghost Writing
Thom has ghost-authored 14 computer software instructional manuals published by Rochester-based Technical Learning Resources, Computer Confidence Incorporated and California-based SVI Training Products.