ClickZ Live, the newly-named digital marketing conference from Incisive Media invades the Great White North next week. The three-day conference starts Wednesday, May 14th with a full-day of training and continues through Friday. If you're heading to the conference, or even considering it, here's where you'll find me speaking: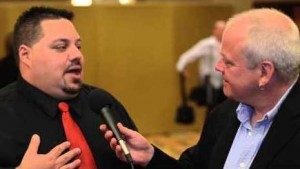 Wednesday, May 14th
My in-depth analytics workshop runs in the afternoon time slot from 1:30pm – 5:30pm. The session runs 4 hours and discusses the finer points of how to measure your inbound marketing, determine business KPIs and prove your business objectives are being met.
Thursday, May 15th
Is your website performing the way you'd like it to? Wondering if you've been hit with a manual penalty? Get a little tough love for your site and a free audit. If your site is selected in this theater session, you'll walk out with a mini site audit report card with actionable items to have your IT and marketing teams remedy.
Always have the right tool for the job! Tools are an important part of any practitioner's day-to-day operations. Are there any "magic bullet" tools? Which tools are the right fit for the various SEO tasks you perform. I join Jim Hedger from Digital Always Media to discuss just that. Join us for the last session on day one.
4:30 PM: Meet the Experts – Web Analytics Roundtable
Still didn't get enough? Come sit down over a drink and talk analytics with me. This is your chance for free advice for an hour discussing anything you'd like in the Web analytics world.