Introducing Online Web Analytics Courses
It has been a long time coming, but I am proud to announce the availability of my first online course. Introduction to Web Analytics Using Google Analytics is now available online at LearnWithThom.com.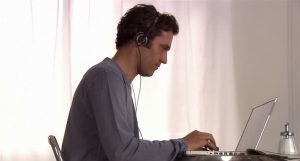 The Google Analytics training course is modeled directly from the four-hour masterclass workshops I have been leading for the past five years, but goes more in-depth, allowing learners to comprehend and retain the information without the benefit of an instructor present.
More than a mere Google Analytics training course online, Introduction to Web Analytics Using Google Analytics will teach you the fundamentals of web analytics. You'll also learn how to use Google Analytics. But more importantly, this Google Analytics course will teach you why you measure, what to measure and when to use each of the different reports.
While the course contains over two and a half hours of video content, it is broken into multiple lessons that range from 4 to 10 minutes each. The content can be easily consumed in one, long session or over multiple days, depending on how much time you have to spend. And you can even get two full lessons for free so you can get a feel for the system without commitment.
More Classes Coming Soon!
This course is the first of many more to follow. The LearnWithThom.com platform will be the jumping point for digital marketing training from professionals while learning at your own pace. More courses will be released by Q1, 2017. An advanced analytics course is already in development as the next release. It will be shortly followed by a course on Google Tag Manager.
Get Learning Web Analytics Now
[button link="https://www.learnwiththom.com" size="large"]  Go to LearnWithThom.com[/button]